Kevin Powell
Your Movement Physiotherapist
Welcome to Kevin Powell Physio
I'm a physiotherapist with 14 years experience working in private practice clinics, and for high profile clients including Brentford, Watford and West Ham FC. I also spent time working for the British Army as a locum physiotherapist. I will help you to recover from injury and restore mobility, maintaining your fitness level by helping you to exercise around your specific needs. Get in touch to find out how I can help you.
1-1 Physiotherapist Sessions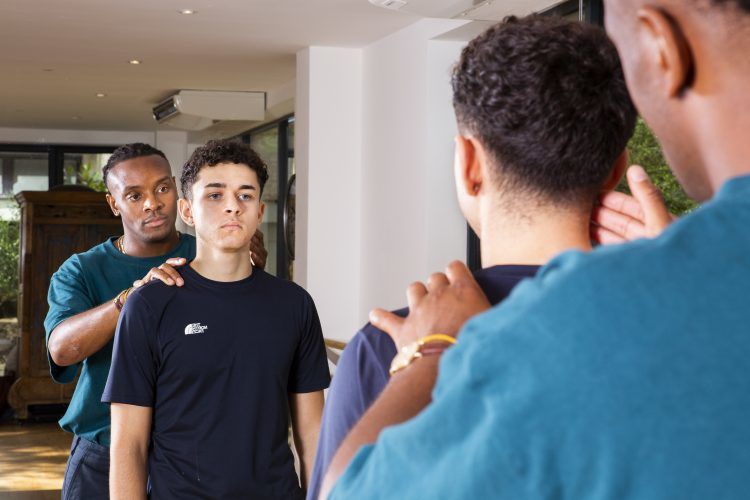 Are you suffering with pain and unable to find a solution? Are you in a vicious circle where you experience pain caused by the way your body is moving – as a result of your initial pain? It is my purpose to discover the root cause of the issue and go beyond simply treating the symptoms.
It's a common mistake to assume that back, knee and neck pain is simply caused by sitting at a desk and unrelated to that sprained ankle, fall or sore knee you had a few years ago.
We will work together in my lovely unit in Hackney. You will have complete ownership of your recovery and with my help and guidance, you will achieve better results and a better understanding of your body – in fewer sessions.
Get a new perspective and see what can be achieved in your private health care sessions – you'll be surprised by the results.
Due to the way that this process works I cannot accept any insurance patients.
"Kevin has been nothing other than top class. My teenage son fractured his ankle and five weeks after surgery, not only has he put him well on the road to a full recovery, but he has also addressed other alignment issues that could follow through into later years. Kevin takes the time to explain the exercises, as well as the connections between different parts of the body. I would not hesitate to recommend him."
Andrea Reeves
"Kevin has fixed my issues numerous times now! I have an injured and operated knee since many years back and it does get sore and painful with overuse. However, the patella pain has been quite bad the last few days so I reached out to Kevin last night. I got an online appointment with him this afternoon after having sent him some photos of me: front/back/left and right side so he could have a look. Today he got straight on to it and told me we have to focus on my pelvis as I'm a bit tilted and it needs correcting. So, 45 min later we have gone through a few exercises and I immediately felt an ease of the pain.
I'm very impressed with Kevin's approach and how he looks at the whole body and working on the underlying cause of the problem. I can highly recommend him – he knows his stuff in and out and I always get good results!"
Janne Leirvik
"First online session with Kevin (after he's helped me in the past too) was great. After one initial session, range of shoulder movement greatly increased and therefore pain subsiding. Kevin thinks about your whole body movement and structure not just on a quick fix. Can't recommend enough!"
Jennifer Tyson
"Have been suffering with knee pain for a few months now and had received treatment elsewhere but it did not improve. After contacting Kevin he immediately identified that the cause of pain was actually coming from my hip/pelvis and I have already seen an improvement after only one session! Highly recommend and a great guy 😃"
Alfie Young
"I had ACL surgery just before the coronavirus lockdown and was initially sceptical as to how my recovery would go without being able to have physical consultations with a physio. I'm now 6 weeks post the operation and have been doing virtual sessions with Kevin every week with great progress. The virtual sessions have been working really well – Kevin is still able to spot the finer details in movements and posture over video and is very clear with his directions on exercises and rehab. He is extremely knowledgeable. I've now been seeing Kevin for a number of different issues over a prolonged period of time and his enthusiasm and passion for what he does has never wavered. Would highly recommend."
Andrew Mitchell
"I told Kevin my foot story and after just one session I've seen a huge improvement. I've seen multiple specialists over the last 18 months but Kevin made more progress in just one session. Thanks for taking the time to explain and show me what was happening and setting me on the path to recovery, I'm loving the journey!"
Matt Wilkins