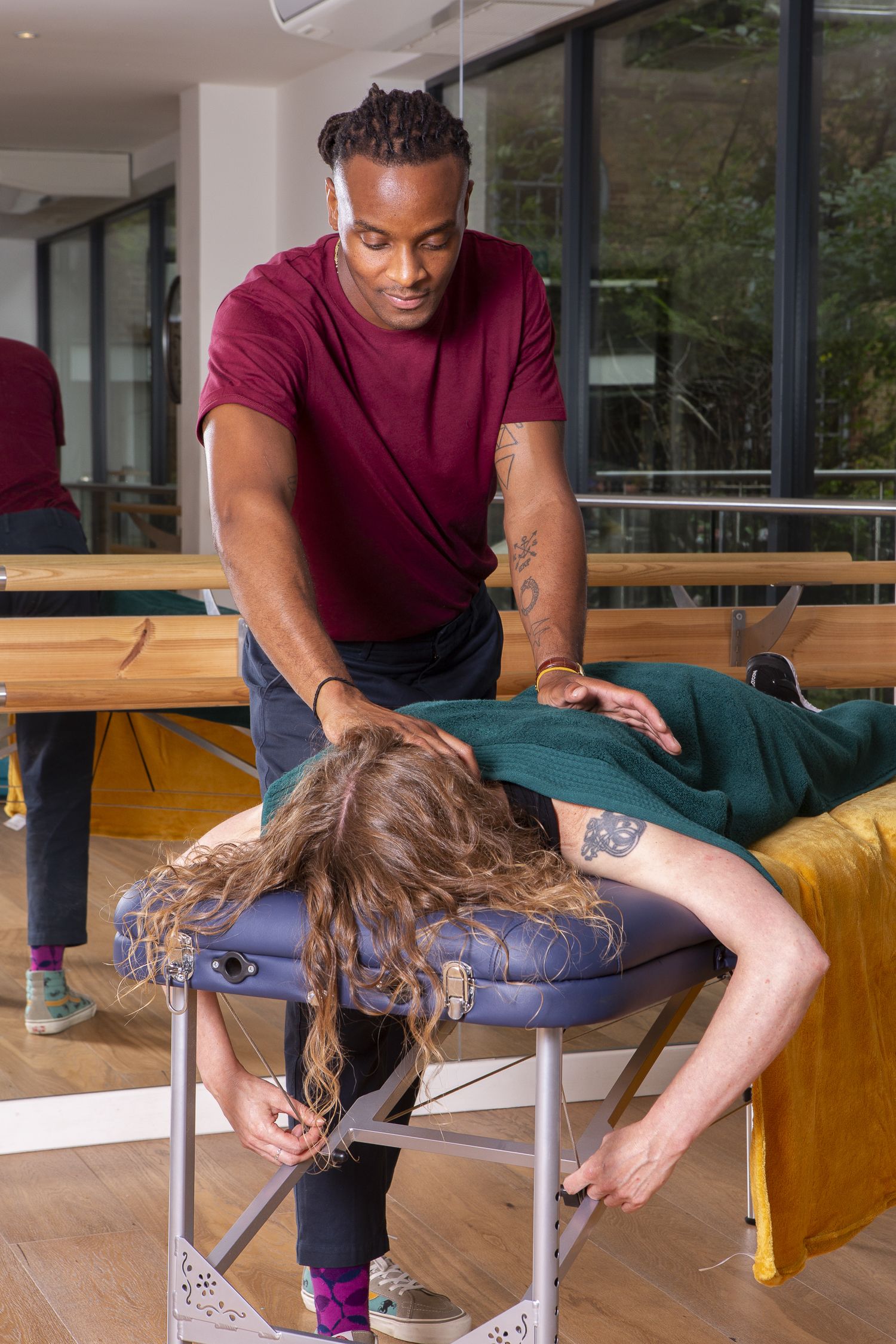 Acupuncture
Acupuncture is a treatment derived from ancient Chinese medicine where fine needles are inserted at certain sites in the body for therapeutic purposes. I use western medical acupuncture to stimulate sensory nerves, muscles and fascia, resulting in decreased pain and improved muscle and joint movement.
Instrumented assisted soft tissue mobilisation
I use specially designed instruments to provide a mobilising effect which helps to reduce scar tissue and myofascial adhesions. This promotes good tissue movement to prepare the body for the next stage of the rehabilitation process. Using hands on techniques which mobilise the patient's joints, fascia and muscles, my goal is to optimise muscle function and help to facilitate movement.
Accredited Anatomy In Motion practitioner
An AIM practitioner focuses on full body movement rather than isolated movement, allowing the brain and body to wake up and feel a new body experience.
We teach several body parts to move in a synchronised manner, relating back to the gait cycle and re-educate the body through movement, allowing blocked joints to move and then the muscles will react, giving the body a new experience and a new space for joints and body to move into.
Electric acupuncture
Electric acupuncture stimulates the points linked to your symptoms and helps restart good blood flow to a specific area, improving the nervous and muscle-skeletal system. A mild electric current passes between the needles during treatment.
I treat issues including but not limited to; neck pain, whiplash, muscle strains and tears, joint issues, ankle sprains, cruciate injury, foot pain including bunions and plantar fasciitis, achilles tendinopathy, pre and post operative rehabilitation, neurological conditions including stroke, MS and post C sections.
I offer 90 minute sessions in your home or 45 minute sessions online. Sessions in your home cost £200 for 90 minutes. 45 minute sessions online cost £75. 45 minute sessions at London Colney are available for £75.
I am unable to accept insurance clients.
Find out how to save money with my treatment packages via the button below or to book your first session, contact me and I'll be in touch to discuss your needs and arrange a suitable time.
I look forward to meeting you!